Pilgrim's Pride Continues to Cheat And Break Laws
It is not surprising that Pilgrim's Pride continues to cheat in many ways.  OSFR members were involved in 2017 (see  this link and also here) when the company's plant on the Suwannee River was finally called out for exceeding (for decades) the amount of pollution that the Florida Department of Environmental Protection allowed it to dump into the Suwannee River.  This is the processing plant which receives the chickens from the chicken CAFO near Fort White, covertly built upon the unconfined aquifer bordering the Santa Fe River.
Sierra Club and other environmental organizations successfully sued Pilgrim's Pride, who paid  a little over a million dollars in fines.  Considerable discussion ensued over what the processing plant was to do with the excess contaminants which before had been dumped into the river.  Deep injection wells were considered, but latest rumor has it that they are now once more dumping it into the river and paying DEP routine fines for exceeding the limit. Correct me if I am wrong.
Business as usual and the fines are just operating expenses.
Works for all except the environment.
The original article can be seen here at Just Food, News & Comments.
Comments by OSFR historian Jim Tatum.
jim.tatum@oursantaferiver.org
– A river is like a life: once taken,
it cannot be brought back © Jim Tatum
---
Pilgrim's Pride fined after pleading guilty to chicken price-fixing charges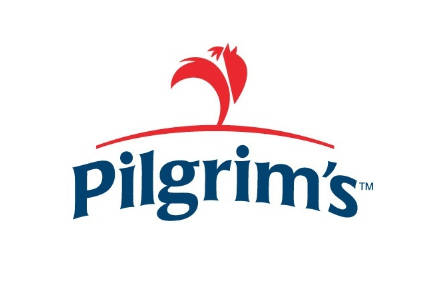 Pilgrim's Park – guilty plea
US meatpacker Pilgrim's Pride has pleaded guilty to federal charges that it conspired to fix chicken prices and has been hit with a US$107.9m fine.
Pilgrim's Pride becomes the first company to plead guilty in an ongoing criminal anti-trust investigation into the US broiler chicken industry being carried out by the US Department of Justice (DoJ).
CEO Fabio Sandri entered the guilty plea on the company's behalf at a hearing before US district judge Raymond Moore in Denver, Colorado, yesterday (23 February). A plea agreement had been reached in October.
The plea followed the indictments last year of ten poultry industry executives, including former Pilgrim's Pride executives Jayson Penn and Bill Lovette, on price-fixing charges. All ten have pleaded not guilty.
Pilgrim's Pride, based in Greeley, Colorado, and owned mainly by Brazilian meat giant JBS, was accused of price-fixing alongside other US heavyweights such as Tyson Foods, which is cooperating with the DoJ's enquiry under a corporate leniency programme.
In addition, Pilgrim's Pride, Tyson, Perdue Farms and Sanderson Farms are facing lawsuits from consumers, supermarket chains, food distributors and restaurant groups – including Chick-fil-A – over alleged price-fixing.
In January, Pilgrim's Pride agreed to pay $75m and Tyson $221.5m to settle other claims relating to the same issue.
In a statement yesterday relating to Pilgrim's Pride's guilty plea and fine, the DoJ said that according to the plea agreement "from as early as 2012 and continuing at least into 2017, Pilgrim's participated in a conspiracy to suppress and eliminate competition for sales of broiler chicken products in the United States that affected at least $361m in Pilgrim's sales of broiler chicken products".
Richard Powers, acting assistant attorney general of the DoJ's Antitrust Division, said: "Today's guilty plea demonstrates our unwavering commitment to prosecuting companies that violate the nation's antitrust laws, especially when it involves something as central to everyday life as the food we eat."
Steven D'Antuono, assistant director in charge of the FBI's Washington field office, added: "These criminal acts cheat American workers and consumers while harming competitive markets. This ongoing investigation has yielded charges against ten individuals for their efforts to illegally manipulate broiler chicken prices, and the FBI is committed to continuing this important work alongside the Department of Justice and our partners."