Featured Upcoming Events
No event found!
Springs Eternal Project is sponsoring a Springs Ambassadors Camp for 6th – 8th graders from June 12 -17, 2016 at Gilchrist Blue Springs on the Santa Fe River.
OSFR is a proud sponsor contributing to this program and has donated one full scholarship at $600.
Full details can be found at this link.
DETAILS
The 2016 Springs Ambassadors Camp is a pilot program, so we've limited it to a group of 16 campers over six consecutive days.
STAFF: Safety is our primary concern. Staff includes Camp Producer Lesley Gamble of the Springs Eternal Project, Camp Director Katie McDonald, Field Director Tom Morris, Associate Field Director Natalie Lyons, Food Director Val Leitner and four counselors, in addition to the teachers listed above. The counselor to camper ratio is 1 to 4 and counselors will be certified lifeguards.  Click here for faculty and staff biographies.
AGES: Completed 6th grade to completed 8th grade.
WHERE: Blue Springs Park, a family-oriented park in High Springs, FL. We'll be camping outdoors in tents for five nights.
We'll also kayak to Ginnie Springs and spend a day "spring hopping" via coach to other local springs.
WHEN: Sunday afternoon– Friday evening, June 12 – 17, 2016.
The camp will end on Friday evening with a cookout at Blue Springs for campers and their families.
TUITION: $600. Includes six days and five nights of tent camping, all food, programs, art and research materials, a kayak trip to Ginnie Springs, and a day of "spring hopping" via coach.
SCHOLARSHIPS: We have a limited number of full scholarships (all tuition paid) and partial scholarships ($300, half tuition) available.
We want this camp to reflect the diversity of our local communities. Scholarships are available if you'd like to attend but can't afford the full tuition.  Please apply if you're passionate to learn about Florida's springs, are willing to engage fully with our springs experts and other campers, and are committed to sharing what you've learned with your peers and community.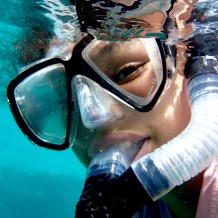 HOW TO APPLY: The camp is limited to 16 campers.  We'll be taking applications through April 22nd, 2016.  Please note that an application does not guarantee a spot in the program. We'll send notifications by May 3rd.  
Submit the APPLICATION FORM below. Be sure to check the box appropriate for you: "Full Tuition" (camper pays $600), "Partial Scholarship" (camper pays $300), or "Full Scholarship" (camper pays $0).  Don't forget to include your Essay (see below) and to apply by Friday, April 22, 2016.
Application Essay: Please write a short essay (1-2 paragraphs) telling us why you'd like to participate in this camp, including what talents, questions and interests you would bring to it.
DUE DATES: Applications (with essay) are due: April 22, 2016.
Notifications will be sent by May 3, 2016.
Full Payment for tuition is due May 20, 2016. 
Questions? Assistance?  Contact us!
Lesley Gamble, Camp Producer
email: [email protected]
Phone: (352) 374-4087
Katie McDonald, Camp Director
email: [email protected]
Phone: (352) 246-9639