Featured Upcoming Events
No event found!
Good article about Nestle, although we must point out that Nestle buys this water from Seven Springs Water Company of High Springs.  Seven Springs buys the permit for $115 and the renewal application is for 5 years.
And please Don, get the spelling right for Santa Fe River.
Read the entire article at this link at InfoNews.
Comments by OSFR historian Jim Tatum.
-A river is like a life: once taken, it cannot be brought back-
---
THOMPSON: The problem with Nestlé bottled water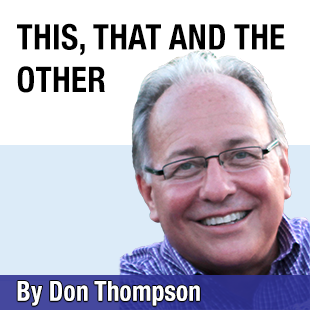 (DON THOMPSON / iNFOnews.ca)
---
OPINION
---
An environmental professor at the University of Florida – Howard T. Odum – told me in 1975 when I was a student there that I would likely live to see some of the state's precious artesian springs dry up. Too many people, he said, would simply "look the other way."
The import of Professor Odum's cautionary prediction? Florida is home to the world's largest system of fresh-water springs. There's nothing quite like it anywhere on earth. Long before there was a DisneyWorld or Universal Studios or SeaWorld…Florida's first attractions were natural wonders…White Sulphur Springs and Silver Springs among the most notable.
I've written about growing up in Florida in previous columns over the years…and as readers might recall…Silver Springs was my swimming pool. Also, it fed the Ocklawaha River…home to some of the best fishing in the state. The disappearance of these natural treasures was something I never worried about…until Professor Odum said I should.
As I researched the status of Florida's fresh-water springs this past week, I discovered that Professor Odum died in 2002. But, it turns out that he was absolutely right in his prediction…and not only did I live to see some artesian springs dry up…he did, as well.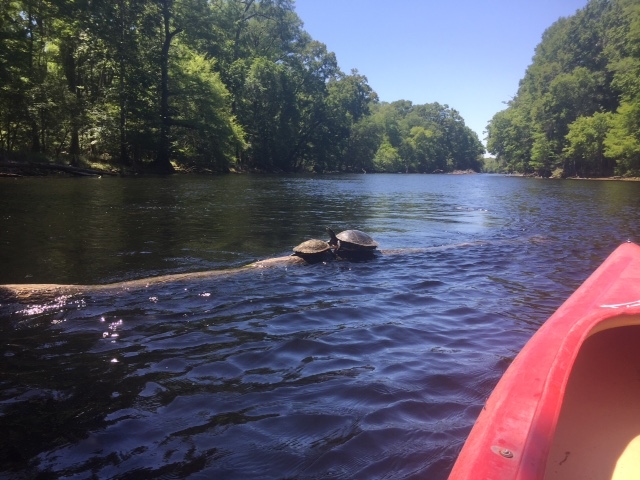 Columnist Don Thompson kayaking on the Sante [Sic] Fe River in Florida. The 75-mile long river has 60 artesian springs, more than any river in the world.
(DON THOMPSON / iNFOnews.ca)
In 1990, White Sulphur Springs…a little more than an hour north of our horse farm in Florida…went completely dry. A hundred years ago, White Sulphur Springs was such a popular tourist destination that the nearby little town had 14 up-scale hotels and even more boarding houses. Teddy Roosevelt, Henry Ford and Thomas Edison – among others – visited the "healing" waters of White Sulphur Springs.
Today, you can walk where the flowing river used to be…and peer down into the now empty coquina pool. If you aren't disturbed by a spring that once flowed at a rate of 47 million gallons a day…and is now drier that's my uncle Henry's whiskey flask…you damn well should be.
Forget that it's far away in Florida. That's no smarter than saying you don't give a rat's pa-toot about those forest fires in the Amazon. The world is our back yard. And all things – animals, plants, minerals, water – are connected in a complex ecological system that man seems set upon destroying. All the while we often act as though it's not worthy of our time and effort to try and save the world for future generations…it is critical that we act now.
Silver Springs – a place six-miles from my house where I spent many happy days as a child – flowed at a rate of nearly 700 million gallons a day when I swam there in the early 1960s. Today it's half that flow.
It's sad enough that man has done more wrong than right the past 100 years when it comes to the environment…but politics adds insult to injury. Here's a specific example: the Sante [Sic] Fe River – also less than an hour from our Florida farm – has nearly 60 fresh-water springs that feed into it…more than any other river in the world. But the State of Florida is practically giving the water away to corporations.
Nestlé – the world's largest food and beverage company – sells drinking water to people worldwide under more than 50 brand names. It gets a lot of what it sells to the public for practically nothing…almost free.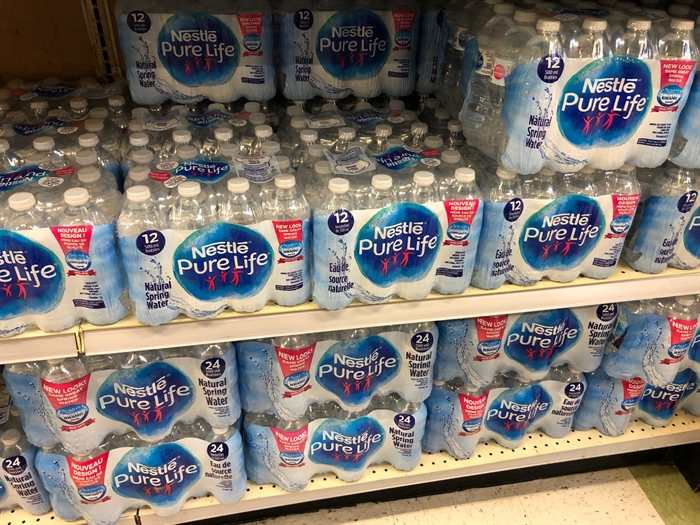 Water from Florida's Ginnie Springs on the Sant [Sic] Fe River can be found on Canadian grocery shelves.
(DON THOMPSON / iNFOnews.ca)
How much does Nestlé enrich the state's coffers? Remember, consumers on average pay about US $1 for a 16.9-ounce bottle of the company's water…and they sell hundreds of millions of bottles in the U.S. and Canada alone. Well, Nestlé pays US $115 in the form of an application fee for the right to take one million gallons each day from Ginnie Springs. They pay this fee every 20 years.
Not that this needs much explanation, but this agreement between state and corporation is really beyond stupid if you're a tax-paying, water-buying consumer. And it's way beyond brilliant if you're Nestlé.
It's two counts of stupidity if you're the State of Florida…one, you're giving a profit-making company a valuable resource for next to nothing…and, two, you're letting a company that cares more about shareholder return than the environment drain precious groundwater before the aquifer can recharge itself.
Again, if you're Nestlé…brilliant. You could theoretically give a whole bunch of your executives millions of dollars in bonuses each year…oh, yeah, that's exactly what they do. The real problem is that it's not just Nestle…there are dozens of other companies that sell bottled water that comes straight from Florida's aquifer.
Indeed, Nestlé and the other bottlers are busy sucking water from other states…like Michigan.
I call out Michigan simply because you might remember that there's a town called Flint there. Now infamous, Flint – like hundreds of other towns in America – has dangerous levels of lead in its drinking water.
Hey, it's nice that Nestlé has been donating 100,000 16.9-ounce bottles of water a week to Flint families for more than a year. But, is it really a donation if you're getting water for almost free and then giving it to people for almost free? Oh, yeah, Nestlé gets a big, fat tax break for the donation. And Nestlé, it seems like you're getting more good PR than you deserve.
Call me crazy but it appears the more water you pump from the aquifer, the less water you have going to a given fresh-water spring. And the less water coming from any given spring means a given river has less water flowing along its banks.
And this year, the Howard T. Odum Springs Institute – remember my environmental professor – rated Ginnie Springs D+…and water flow was a factor. By the way, Professor Odum was near genius…he founded and directed the Center for Environmental Policy, and the University's and the world's first Center for Wetlands.
A decade ago, the State of Florida legislature ignored a proposal on a six-cent-per-bottle tax on bottlers like Nestlé…and also left in place a sales tax exemption for consumers. So, bottlers escape taxes for taking water…and consumers don't pay a cent of sales tax for buying water. Stupid?
It's as if Florida has a bottomless water aquifer…and it doesn't. I never spent a day in government, but here's a thought: Cut the amount of water taken by bottlers in half…now…and let the aquifer recharge. That's what aquifers do if you don't suck them dry.
And make bottlers pay a royalty based on their sales…and not just a penny per dollar…more like ten cents per dollar. Then, put a sales tax of six or so cents on each bottle that consumers buy. All Florida taxpayers make money…rather than just Nestlé investors. And maybe – just maybe – our grandkids get to swim in the springs I once did. Did anyone say, "win-win?"
So, what do we do here in Canada…where we value pristine waters? Nestlé Waters North America takes water in Florida and they sell it here…and in Mexico. Don't buy any brand of Nestlé bottled water — none — here in Canada or in Mexico or the U.S.
Otherwise, Professor Odum was right…too many people simply "look the other way."
— Don Thompson, an American awaiting Canadian citizenship, lives in Vernon and in Florida. In a career that spans more than 40 years, Don has been a working journalist, a speechwriter and the CEO of an advertising and public relations firm. A passionate and compassionate man, he loves the written word as much as fine dinners with great wines. His essays are a blend of news reporting and opinion.